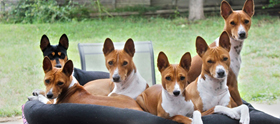 The Basenji is one of the oldest pure bred dogs in existence originating from Ancient Egypt and are still used as hunting dogs in Central Africa today! We hope you enjoy browsing and learning about the unusual and unique Basenji and whether it could be the right breed for you!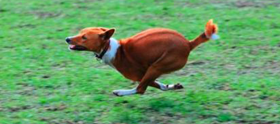 Is open to enthusiasts of the Basenji breed in Melbourne, Victoria, Australia & overseas. Whilst many of our members are breeders and exhibitors, the main role of the Basenji in our society is, and always will be as a companion dog, and as such all owners of companion/pet Basenjis are very welcome to join The Basenji Club Of Victoria.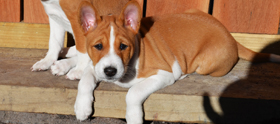 Our Bi-Monthly magazine contains photos and show results as well as interesting, informative & amusing articles on all aspects of owning a Basenji. Members are invited to send in photos & interesting stories of life with their Basenji!